Saturday, December 30. 2006
Had some time over the weekend to go through old files, and as I always say"a never ending project to update"..... I added some photo of Motorhead to the LIVE photos gallery from a sold out show here at the Chicago House Of Blues from back in the srping of 2005.

Below are some samples, head on over to the live gallery to see more.
Enjoy !
CHAD


Saturday, December 30. 2006
I have a new NICKELBACK EMG pickups ad hitting the pages of Bass Player this month, and it is also featured on the front page of the bands website www.nickelback.com
Thursday, December 28. 2006
Barry Kerch, drummer of SHINEDOWN will be appearing with the rest of my bro's in the band at the NAMM show this year making appearances at several booth's, including Samson and Zoom. Barry will be signing promotional posters at the ZOOM booth featuring one of my photos. Watch for this to appear in drum mags in the coming months.

enjoy
Chad


Thursday, December 28. 2006
Hope everyone had a great Christmas, Hanakuh, or whatever holiday you may celebrate, and my best wishes to all for a great NEW YEAR !

A few quick updates coming up on what's going on and where my work can be seen. In the February issue of Revolver magazine you can see my new Samson tech ad featuring 3 of my live photos of Anthrax riff-master Scott NOT Ian. I've been a fan of Anthrax since I was in high school nearly 15 years ago, and am very proud and honored to have become friends and actually work with Scott, someone who was a huge influence on my teenage years and guitar playing.

Here's the ad below, I'm sure it will all the other mags in the coming months.

This ad will also be a promotional poster that Scott will be signing at the NAMM show this January.


Thursday, December 28. 2006
Another Namm update,

Very happy to announce my friend Tommy Clufetos (Rob Zombie) will be appearing at the Samson Tech booth at the winter NAMM show signing promotional posters featuring my photos of him, as seen below. Tommy will also be appearing at several other booths signig items that feature my photos of him, including Ahead and Sonor.

enjoy
Chad
Tuesday, December 19. 2006
I received a few emails recently asking for more Linkin Park photos. So i went digging through some older stuff and added some shots from the 2003 tour they did with Metallica, and Limp Bizkit.
Below are some of the new additions. You can see more in the Linkin Park gallery in Live photos.
Enjoy
Chad
Tuesday, December 19. 2006
Just a quick update....

I have added some photos to the BLS fall 2006 tour photo gallery from the final night of the 2006 Shot To Hell tour in Hollywood. The show was amazing as always, Zakk and the guys never dissapoint. This day marking 2 years since our friend, hero, and brother DIMEBAG was taken from us, Zakk had something special in store for the night. Before they played In This River which is and will forever be dedicated to Dime, two huge banners dropped from the ceiling revealing two photos that I had taken of our good friend. The crowd went crazy and gave a deafening DIMEBAG chant, that I'm sure he could hear. There was not a dry eye in the house by the time the song was finished, a very beautiful and touching tribute to such a wonderful person. Below are some samples from the show. The photo on the right, above Nick was also used in the video for In This River, and has also been used as inspiration for a t-shirt, tribute ads, and countless fan tattoos.

Enjoy the samples, and you can see more photos from the tour in the BLS Fall 2006 tour section of Live photos.

Chad


Thursday, December 14. 2006
I updated the artist "quotes" page with some very kind words from a few people. You can find this section at the main page under the Calender link.
It says " What the musicians, and industry pros have to say". I am very honored by all of the comments I have been given regarding my work.

The newest additions come from Charlie Benante and Scott Ian from Anthrax, of which I am absolutely humbled by. I grew up as a HUGE fan of the band and both of them, and to now consider them friends, and have them say great things about my work makes me very proud. There are also new quotes from Jason Bittner from Shadows Fall, and my good friend James Lomenzo who is currently laying down the bottom for Megadeth. James has been in the business for a long time in several bands such as Black Label Society, David Lee Roth, Slash's Snake Pit, White Lion and others.

Here's what they have to say:
Charlie Benante- "Chad Lee Captures the Moment! that's the bottom line. When you see a Chad Lee photo you get the feeling that you're there. The only thing missing from his Photo's is the Sound! Now if he can only create an mp3 photo...."
Scott Ian- "Chad Lee isn't just a photographer, he's one of us !!"


Jason Bittner- "In my years of being on stage there are guys who take pictures and there are guys who capture historic moments that may never happen again. Chad Lee is a professional who never wastes time "looking for the shot", he already knows where it is."

James Lomenzo- "Chad is my new "photo-god"... truly, a man not afraid to jump in the
trenches and get his lens wet! A righteous dude and a man I call my
friend!"

Tuesday, December 12. 2006
If you have not already placed your order for one of my 2007 Fantasy Honey's motorcycle calenders, this is the week to do it.
I have put them on sale for the holiday. If you place an order between today and December 19th, they are ONLY $10 inside the USA ! This includes shipping !! You can email me directly to place an order at CHADLEE@ROCKCONCERTFOTOS.COM . These will make GREAT holiday gifts and stocking stuffers ! If you woul dlike to buy extras for more friends or family you can get 5 calenders for $45 or 10 for ONLY $80, this is a ONE WEEK HOLIDAY SALE ONLY, if your order is placed by the 19th you WILL receive them before Christmas.


A little refresher of what you will find inside for the year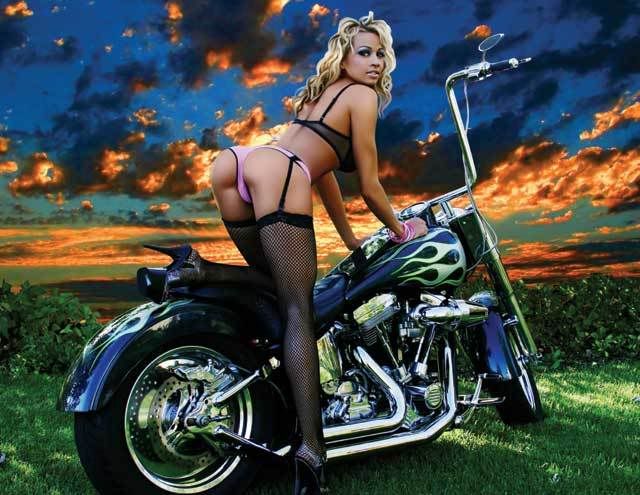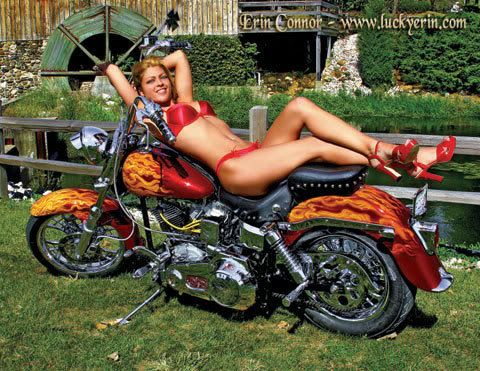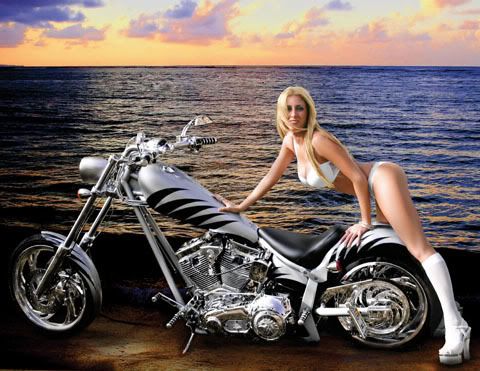 Wednesday, December 6. 2006
Heading out to sunny La tomorow for a few days with friends/family and some good shows.
As we all know this Friday will be 2 years since our beloved brother DIMEBAG was taken from us. Hard to believe it has been that long already, I can still hear his voice in my head like it was yesterday. You will be eternally miseed my friend.......
Black Label Society is wrapping up this leg of the Shot To Hell tour on Friday night in Los Angeles at The Wiltern. What better place for me to spend the evening than with family and good friends. There are a few things in the works for the night, I will be posting a review and photos once I return. It is sure to be a great show, and very emotional night for all of us. Be sure and raise a glass, jam your Pantera/Damageplan/Rebel Meets Rebel music and remember one of the greatest human beings ever !
Saturday night I will be heading back to The Wiltern again for the Children Of Bodom show, which I'm sure will also be a good one.
Take care
Chad
Your memory lives on in all of us FOREVER !
Wednesday, December 6. 2006
Went down to Mokena last night to see some good friends and some great metal ! Lupara opened the evening for Hatebreed at what turned out to be one hell of a brutal show.
Below are a few photos from the night, you can find more in the live photos gallery. Lots of great shots of my bros in Lupara. The venue did not have a barricade for the nihgt, which made shooting a bit difficult later in the evening.
Once Hatebreed hit the stage, there was absolutely no room to squeeze in front of the stage, so I opted to head up to the Vip balcony to watch the smokin set, and took a few photos from up there. They belted out a 27 song set list, that included their 1st album in it's entirety.
Great performances from both bands. Also on the bill was Jungle Rot and Goatwhore, which I did not make it down to photograph, will catch them next time.
Enjoy the pics
Chad
LUPARA
Wednesday, December 6. 2006
I just added some photos from the Wicked Wisdom show in Madison last week. Below are a few samples, as always you can find more of the band in the live shots section , all bands are in alphabetical order.
Enjoy !
Chad
More updates on the way, with what's been going on, coming up etc.